All schools in the US have different and unique Greek systems. However, here are 5 schools where Greek life takes over the campus!
1. University of Florida
The University of Florida's Greek life is one of the largest in the US. Currently 15% of undergraduate students are a part of a sorority or fraternity with 26 IFC men's fraternities and 16 Panhellenic sororities. Having such a large school gives the opportunity for every potential new member to find a place to call their home.
2. Indiana University
Indiana University is home to 65 Greek organizations and over 5,000 students are a part of it. Greek students are all over the campus and you can't walk 10 feet without seeing Greek letters on a student's shirt. Joining a Greek organization at Indiana is a must!
3. University of Alabama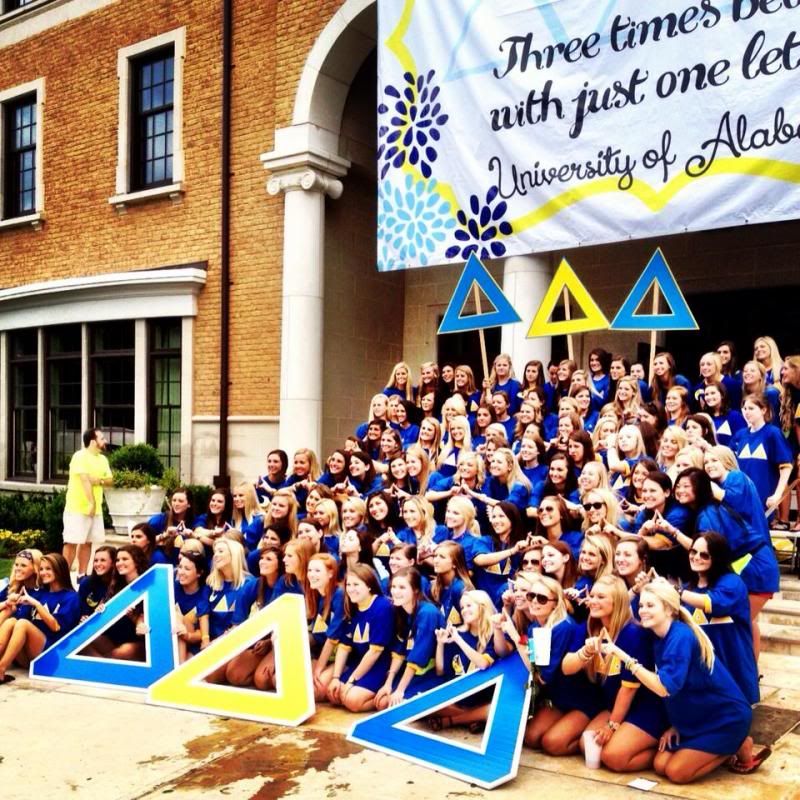 The University of Alabama's Greek life is about as apparent as football is down there. 29% of undergraduate students are apart of a fraternity or sorority, meaning around 8,000 students can be seen sporting a sorority or fraternity t-shirt. Currently the university is going through Greek house renovations, making each chapter bigger and better than ever.
4. Lehigh University
At Lehigh Greek life is prominent in getting a fantastic college experience. About 35% of the undergraduate student body is Greek and it is a huge social aspect of the university. Even if you do not join a Greek organization you will find yourself at social events with them almost every weekend. So might as well jump on board and join a great organization that will give you the best college memories!
5. Pennsylvania State University
Penn State has one of the largest Greek campuses including 89 sororities and fraternities! Since the campus is so large, joining the Greek community makes the school feel much smaller and tight knit. One event that brings all Greek students together is THON. Penn State's Dance Marathon is run by IFC and Panhellenic organizations and they raised over $13 million last year. If you are looking at making a large school small then joining a Greek organization is a must!
Whether you are at a large or small school joining a sorority or fraternity will definitely give you a home away from home. You will want to show off your Greek letters so don't forget to order your t-shirts today. Check out the Press Collection for fraternity specific designs, or create a custom shirt just for yourself!